There's a New Sheriff in Town
A lot has changed in the woods around Nürburg…
It's been no secret that the Nurburgring has endured financial troubles of late. Frankly, it's amazing that it was a state run organization for as long as it was. Ultimately though, the outlays exceeded the economic inputs to such a degree that a sale was the only solution. The first buyer defaulted, leaving the door open for the current entrepreneurial owner.
A new broom always sweeps clean, and the changes that you and I care about relate to racing access. The licensing process has materially changed for 2015 and beyond.
Previously, anyone with an FIA International Class C license could essentially 'walk on' and race in any class. This was a very low barrier to entry as an FIA International Class C license from IMSA requires simply the clearance of your payment.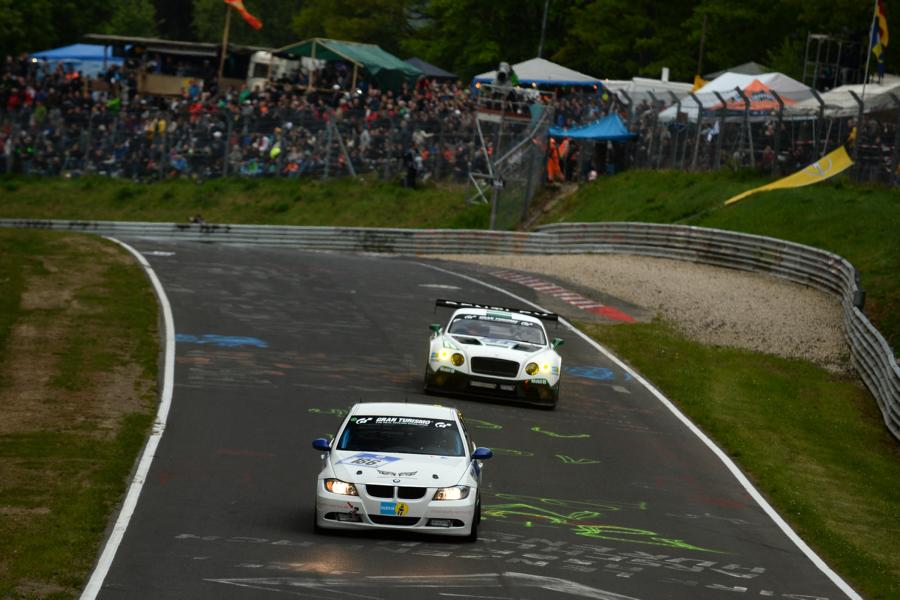 The new rules make the engagement of the ADAC 24hr race quite an undertaking. Perhaps this is for the best, because it is a REALLY hard course to race.
Obtaining a Nordeschliefe Class A Permit requires some real effort now. The chart below outlines the requirements which can only be completed in the lower half of the race classes:
| | | |
| --- | --- | --- |
| | FIA International Class C | FIA International Class B |
|  RCN Races Required |  5 |  0 |
|  VLN Races Required |  2 |  2 |
|  Drive Time Required (VLN) |  2hrs/race |  2hrs/race |
|  Race Results Required (VLN) |  Top 50% of class |  Top 50% of class |
|  ADAC Safety Course |  Y |  Y |
What does this all mean? It means it's old school, you've gotta earn it. Even the pros.
Fun, scary, exciting and grueling – the Team GAM path required FOUR trips across the pond to the rolling, wooded hills of Germany. We did the October VLN race #10 of 2014 and were blessed with a 1st in class finish!
Next up was the ADAC safety course in March 2015. We rented a Suzuki Swift from www.rent4ring.com to complete the mandatory 10 laps required. Our group of 6 drivers consisted of 3 Nissan Driving Academy Pros, A BMW Factory Pro, my Continental Challenge friend Jean Brunot and myself.
It was an amazing & humbling experience to see identical cars pull away from you as if they had twice as many cylinders. Even worse, watching group instructor Chris Bartz lead the pack in his e36 M3 with one hand while talking to us non-stop on our radios….at break neck speed.
The track is such a different driving experience for us Americans. For instance, there are 63 different pavement types across the 3000 feet of elevation change. The track, which goes thru four towns, is as wide as an exit ramp – versus the 3 lanes of width we race here in the US. And at any given moment, it feels like you have AT LEAST one wheel in the air. Then there are the fast sweepers…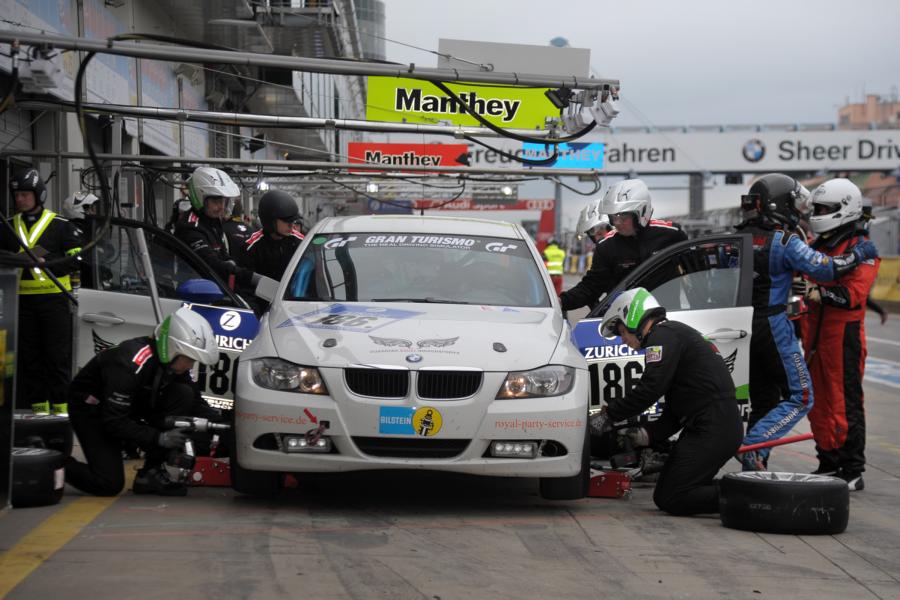 It's a really interesting thing. Having raced most of the east coast tracks, I can say that there are honestly precious one or two high speed sweepers like the ones you'll see on the Ring. The Tiergarten section has a left, right, left combination that you do flat out in the top of 6th gear (that's over 150mph)…in 28 feet of track width boarded by the most intimidating guardrails known to man…
It's CRAZY scary.
Some how, though – it all came together as teammate David Quinlan and I entered the 6hr Qualifying race in April. Our e90 325 BMW prepared and supported by MatechMotorsports qualified in pole position for the V4 class. The next 6 hours held a very focused battle with the P2 car which had some very, very fast local drivers.
Attention to detail on pit entry & exit procedures (minimizing time loss) and some chin down driving left us with a ONE LAP lead on the 2nd place car as the checkered flag dropped.
We'd done it, race winners! Nordeschliefe Permit A recipients and official N24 eligible entrants.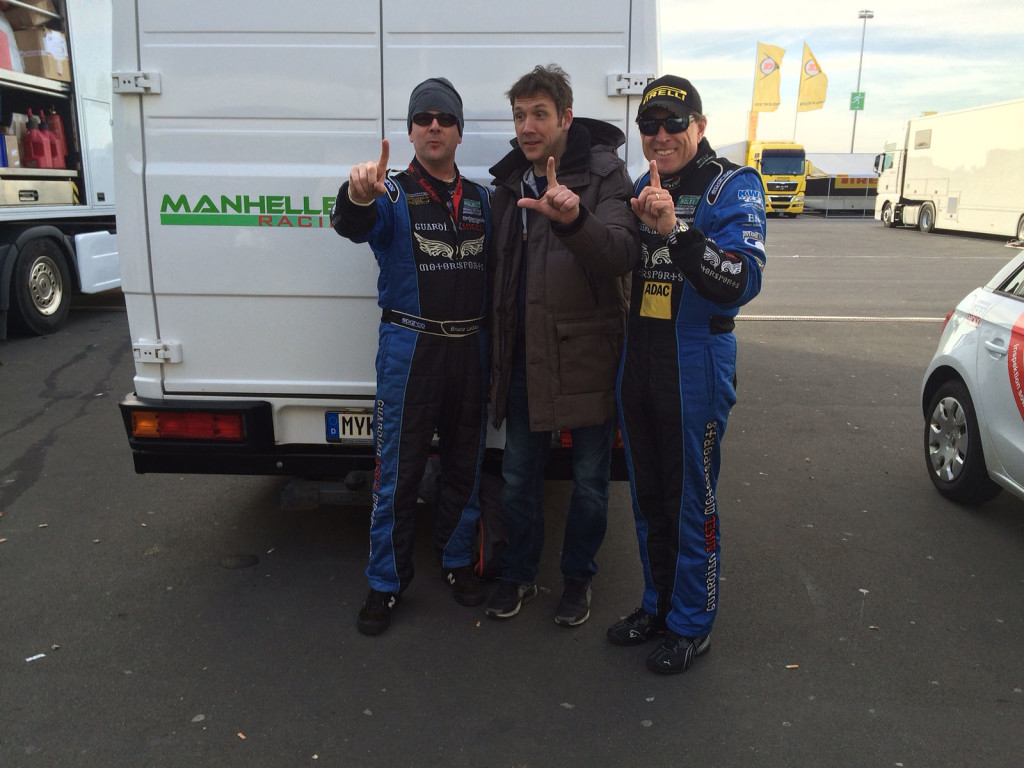 Seems easy huh? We thought so to at the time. Little did we know the drama that awaited us before we entered the race…let's just say we didn't actually officially commit until just SIX DAYS before the race.
Stay Tuned,